Skip to product information

Amáli
Amáli One of a Kind 18K Yellow Gold, Azurite and Malachite Drop Earrings
Product Code: 108302
Manufacturer Code: E-2135-AZMO
$1,194.00 Retail Price: $3,410.00
Extra 30% off automatically applied at checkout
Save 64%
Authenticity Guaranteed
Free shipping
Amáli is known for its unique and artisanal jewelry designs with each piece of jewelry being meticulously handcrafted by skilled artisans. Amáli draws inspiration from various cultures and artistic traditions incorporating elements from nature and architecture, resulting in unique and eclectic jewelry pieces with a personal touch. This Amáli One of a Kind 18K yellow gold drop earrings feature 31.19ct. tw. a melange of azurite and malachite. The decoration size is 1 5/8" x 5/8" (17mm). The drop is 1 5/8". The total weight is 12.3g. Color shades can vary on all-natural stones. Please allow for slight variations.
Email a Jewelry Expert: jewelry@thesolist.com
Azurite, Malachite, 31.19ct. tw.
Amáli One of a Kind 18K Yellow Gold, Azurite and Malachite Drop Earrings
Amáli Jewelry offers an artistic take on jewelry, drawing inspiration from the vibrant and elegant world of textiles. Sara Freedenfeld, the designer and founder of Amáli Jewelry, is self-taught, with a focus on delicacy, natural simplicity, and handcrafted artistry. Each piece made in its NYC studio combines texture, color, and carefully cut precious stones to create a collection that achieves refined beauty that's bold enough to convey modern elegance, but never ostentatious.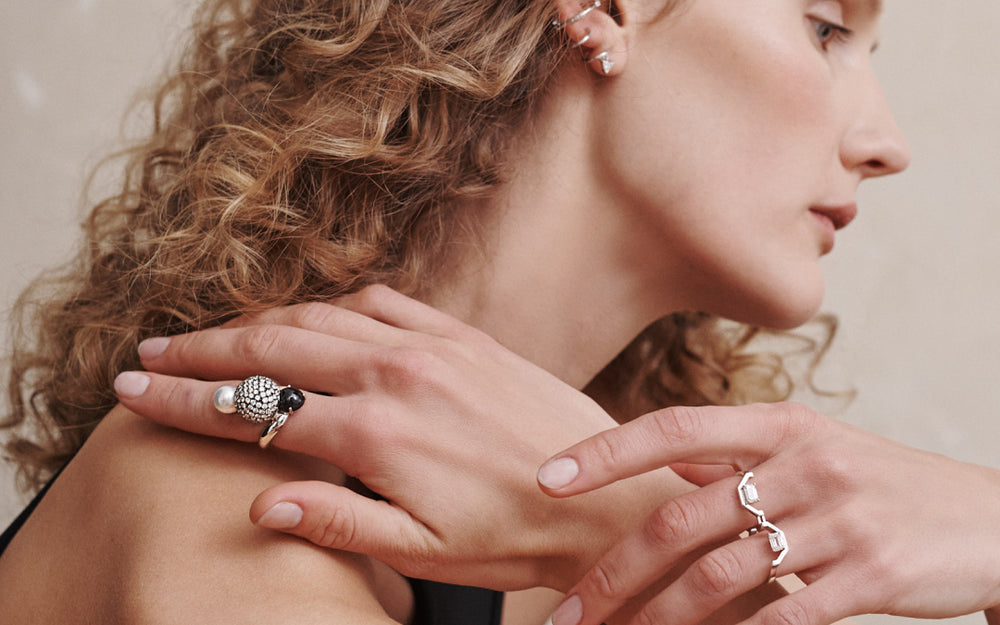 Authenticity Guarantee
Having partnered with Global Luxury brands and Authorized Retailers for over 20 years, we have access to best in class inventory. ShopWorn guarantees all products are authentic and never previously owned.