Skip to product information

Assael
Assael Angela Cummings 18K Yellow Gold, Akoya Cultured Pearl and Diamond 8.41ct. tw. Choker Necklace
Product Code: 107359
Manufacturer Code: ACN0063
$28,000.00 Retail Price: $70,000.00
Extra 30% off automatically applied at checkout
Save 60%
Authenticity Guaranteed
Free shipping
Discover the epitome of luxury with the Angela Cummings for Assael 18K Yellow Gold Akoya Cultured Pearl and Diamond Choker Necklace. This remarkable necklace boasts a gorgeous range of Akoya pearls, sized from 7.0mm to 8.75mm, set on a twisting vine of 18K yellow gold. The necklace also flaunts 8.41ct. tw. diamonds, adding a touch of glamour to any ensemble. The combination of Akoya pearls and diamonds gives off an elegant and timeless look that is perfect for any special occasion or formal event. This necklace is a true masterpiece and a valuable keepsake that will endure for generations. The length is 14 1/2". The total weight is 56.1g. Diamond color and clarity is: G-H, VS.
Email a Jewelry Expert: jewelry@thesolist.com
Akoya Cultured Pearl, Diamond
Assael Angela Cummings 18K Yellow Gold, Akoya Cultured Pearl and Diamond 8.41ct. tw. Choker Necklace
Renowned jewelry house Assael was founded by James Assael a century ago in Italy, but its fame as a master of pearls began in the 1960's by his son, Salvador Assael. Salvador Assael traveled through Southeast Asia and Australia in search of the finest examples until he discovered unique black pearls in Tahiti. Recognizing the inherent beauty and potential of this exotic discovery, he set out to perfect the creation of Tahitian pearls.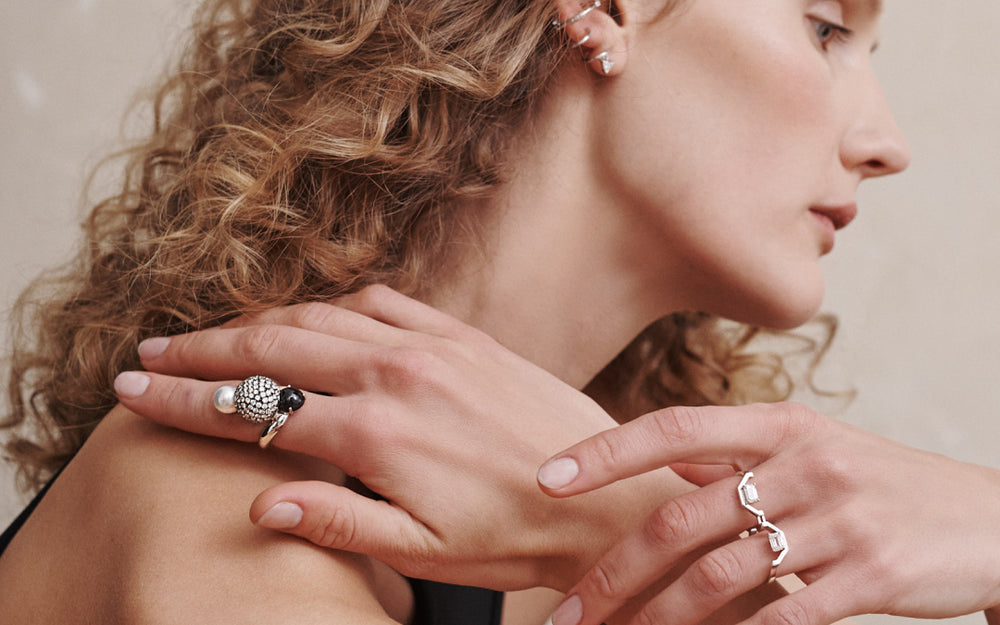 Authenticity Guarantee
Having partnered with Global Luxury brands and Authorized Retailers for over 20 years, we have access to best in class inventory. ShopWorn guarantees all products are authentic and never previously owned.