Skip to product information

Damiani
Damiani D.Side 18K Rose Gold Diamond and Mother of Pearl Drop Earrings
Product Code: 101015
Manufacturer Code: 20080280
$2,293.00 Retail Price: $6,550.00
Extra 30% off automatically applied at checkout
Save 64%
Authenticity Guaranteed
Free shipping
These unique Damiani 18K Rose Gold Drop Earrings feature captivating Mother of Pearl centers and 0.05ct. tw. accent diamonds adorned in 18k gold. The Drop is 55mm, 65mm. The Weight is 15.41g.
Email a Jewelry Expert: jewelry@thesolist.com
Damiani D.Side 18K Rose Gold Diamond and Mother of Pearl Drop Earrings
Damiani is one of Italy's oldest and most respected fashion jewelry brands. The brand began as a modest father-and-son operation in Italy's world famous Valenza district. However, it quickly expanded as it distinguished itself for the beauty and exquisite craftsmanship of its amazing creations. The company's reputation is built on it's commitment to only the highest quality and most precious materials used in its designs. This includes gorgeous gemstones of stunning luxury. In all of its collections, Damiani's goldsmiths and artisans uphold the glorious Valenzan traditions of fine jewelry making. Their creations are world renowned for the ability to inspire emotions, beauty and passion among their very privileged customers.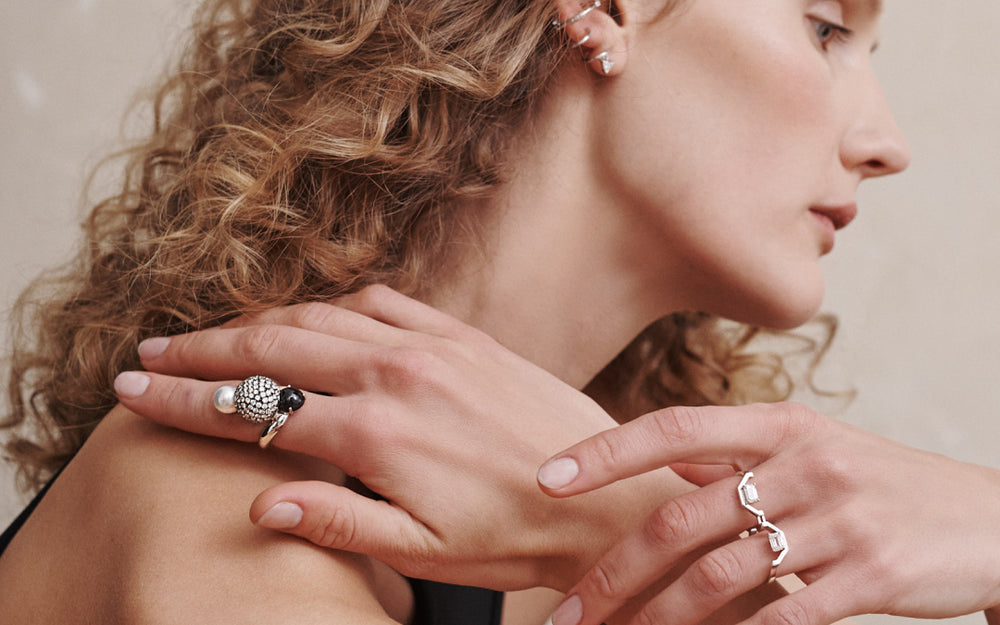 Authenticity Guarantee
Having partnered with Global Luxury brands and Authorized Retailers for over 20 years, we have access to best in class inventory. ShopWorn guarantees all products are authentic and never previously owned.