Skip to product information

Ame
Âme Trio 18K Yellow Gold, Lab-Grown Diamond 1.93ct. tw. Large Pendant
Product Code: 107032
Manufacturer Code: TP0042Y18
$2,175.00 Retail Price: $7,250.00
Cyber Surprise! Extra 35% off applied at checkout
Save 70%
Authenticity Guaranteed
Free shipping
me Trio 18K yellow gold pendant necklace features approximately 1.93ct. tw. princess, square emerald and trillion-cut lab-grown diamonds. Every piece of jewelry is unique, therefore weights and measurements may slightly vary. The pendant dimensions are 7/16" x 1/2". The length is adjustable from 16" - 18". The total weight is 1.9g.
Lab-grown diamonds have the same chemical, physical and optical characteristics as mined diamonds, but are grown above-ground rather than under. Learn more about lab-grown diamonds
here.
Email a Jewelry Expert: jewelry@thesolist.com
White, Lab-Grown Diamond, 1.93ct. tw.
Lab-Grown Diamond, F-G, VS
Âme Trio 18K Yellow Gold, Lab-Grown Diamond 1.93ct. tw. Large Pendant
Established in 2019, Âme is a luxury design label breaking new ground in the world of diamond jewelry. French for "soul", Âme challenges the conventions of science whilst disrupting the codes of luxury with its innovative technology of growing diamonds in a laboratory. Locally grown in New York and branded Âme-grown®, each diamond is carefully crafted to fit the designer's vision.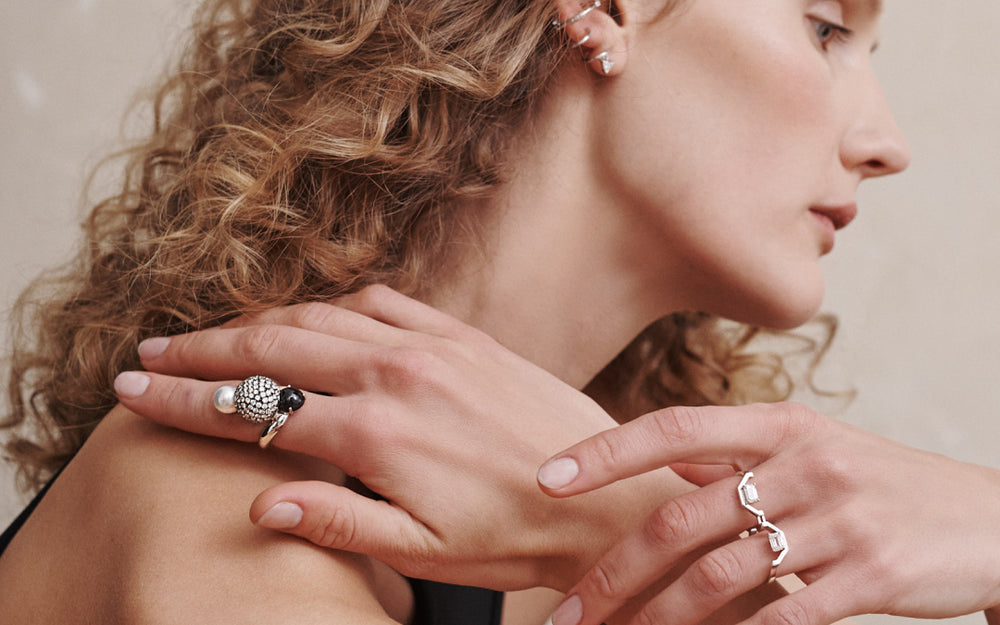 Authenticity Guarantee
Having partnered with Global Luxury brands and Authorized Retailers for over 20 years, we have access to best in class inventory. ShopWorn guarantees all products are authentic and never previously owned.