Skip to product information

Suzanne Kalan
Suzanne Kalan 18K Yellow Gold Diamond and White Topaz Bracelet
Product Code: 99955
Manufacturer Code: BB500-YGWT
$473.00 Retail Price: $1,050.00
Extra 30% off automatically applied at checkout
Save 54%
Authenticity Guaranteed
Free shipping
This minimalist Suzanne Kalan 18K Yellow Gold Chain Bracelet features a beaming White Topaz ornamented with a unique and abstract diamond pave 0.14ct. tw.. The Decoration Size is 11mm. The Length is 6" inches. The Weight is 2.1g. This designer jewelry is shipped with a Suzanne Kalan Pouch.
Suzanne Kalan 18K Yellow Gold Diamond and White Topaz Bracelet
Suzanne Kalan launched her very own jewelry brand in 1988. Determined to add her own flair to the jewelry industry's landscape, Suzanne challenged traditional standards by developing a unique method of cutting gemstones. Referred to as the Vitrine custom-cut, this visual spectacle involves slicing the top and bottom of gemstones to reveal a flat geometric surface. Today, this cut is a Suzanne Kalan staple featured heavily in her classic Fireworks collection.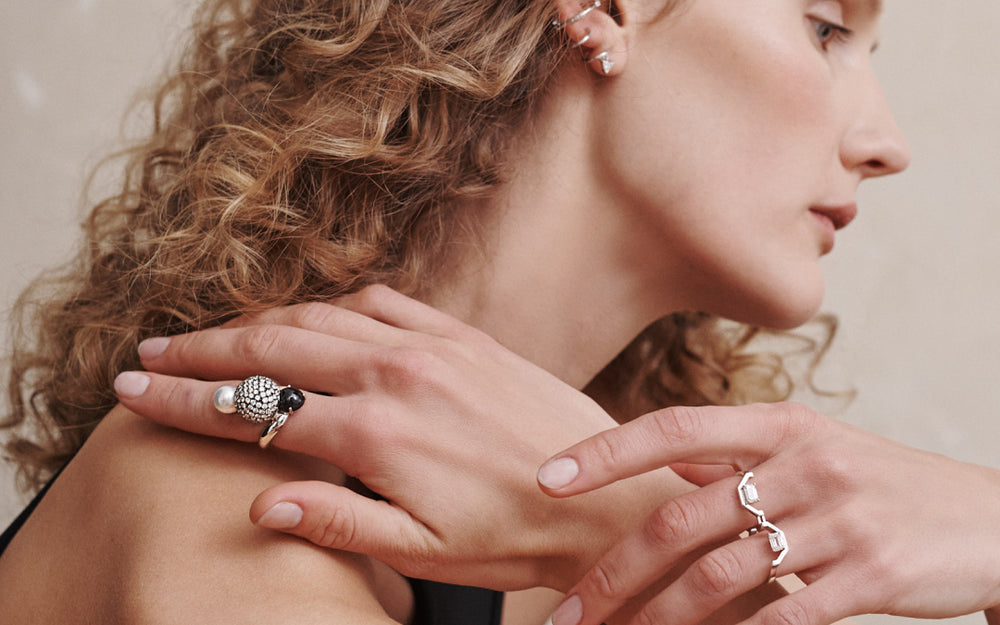 Authenticity Guarantee
Having partnered with Global Luxury brands and Authorized Retailers for over 20 years, we have access to best in class inventory. ShopWorn guarantees all products are authentic and never previously owned.