Skip to product information

Tessitore
Tessitore Tubogas 18K Yellow Gold and Stainless Steel, Diamond 1.07ct. tw. Choker Necklace
Product Code: 106060
Manufacturer Code: CT600/A
$7,614.00 Retail Price: $25,380.00
Extra 30% off automatically applied at checkout
Save 70%
Authenticity Guaranteed
Free shipping
Tessitore Tubogas 18K yellow gold and stainless steel choker necklace features 1.07ct. tw. diamonds. The length is 12". The total weight is 52.8g.
Email a Jewelry Expert: jewelry@thesolist.com
10 2/8" X 3 1/8" X 3 1/8"
Tessitore Tubogas 18K Yellow Gold and Stainless Steel, Diamond 1.07ct. tw. Choker Necklace
The hallmark of Neapolitan jeweler Tessitore, Tubogas features a creative chain of interlocking thin metal strips that result in a fine and uniquely flexible form, thanks to its solderless design. Founded in 1888, the company shifted focus exclusively to pieces featuring Tubogas in 1935, and has since become one of the foremost manufacturers in handcrafted production of this enchanting style.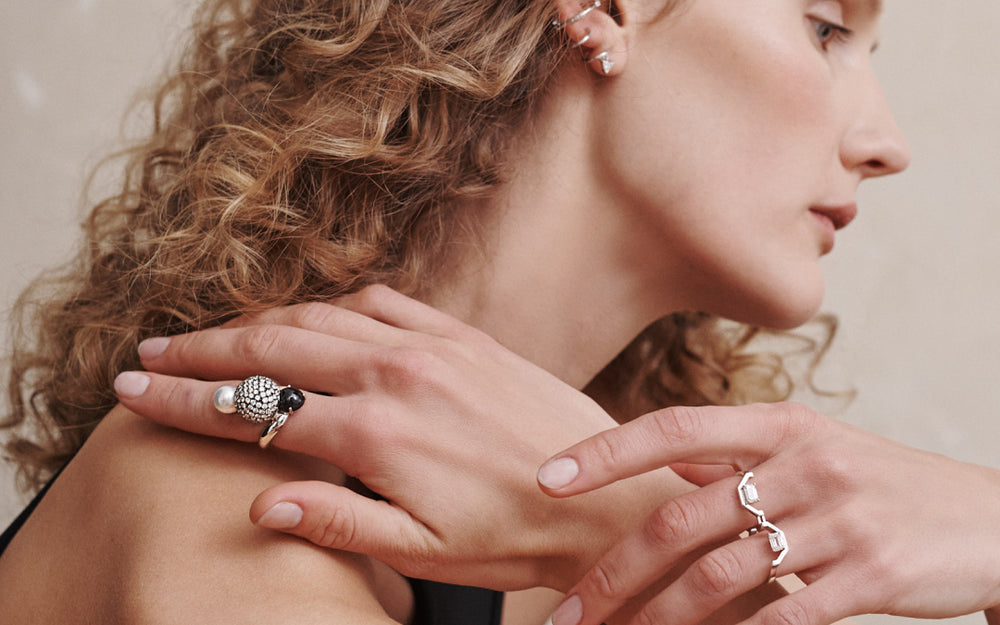 Authenticity Guarantee
Having partnered with Global Luxury brands and Authorized Retailers for over 20 years, we have access to best in class inventory. ShopWorn guarantees all products are authentic and never previously owned.