Skip to product information

Konstantino
Konstantino Sterling Silver, Turquoise and Rock Crystal Doublet Drop Earrings
Product Code: 102336
Manufacturer Code: SKKJ510-325
$845.00 Retail Price: $1,300.00
Cyber Surprise! Extra 35% off applied at checkout
Save 35%
Authenticity Guaranteed
Free shipping
Konstantino blends tradition and contemporary style with each piece, masterfully handcrafted in Greece. Elevate your style with the captivating Konstantino Aegean Sterling Silver Drop Earrings. With a stunning array of turquoise and rock crystal doublets sized at 3" x 3/8" (10mm) and a drop length of 3", these earrings showcase exquisite craftsmanship. Weighing 15.3g, they are lightweight and comfortable to wear.
Konstantino Sterling Silver, Turquoise and Rock Crystal Doublet Drop Earrings
Konstantino was founded by Konstantinos Sioulas after 10 years of building jewelry experience in Hydra, Greece. Established in 1993, the company's headquarters remain in Athens, Greece, so inspiration for jewelry comes from ancient Greek history, music and fine art. Collections include rings, earrings, necklaces, bracelets and one-of-a-kind pieces. Men's jewelry adds cufflinks, chains & cords, rings, bracelets and pendants.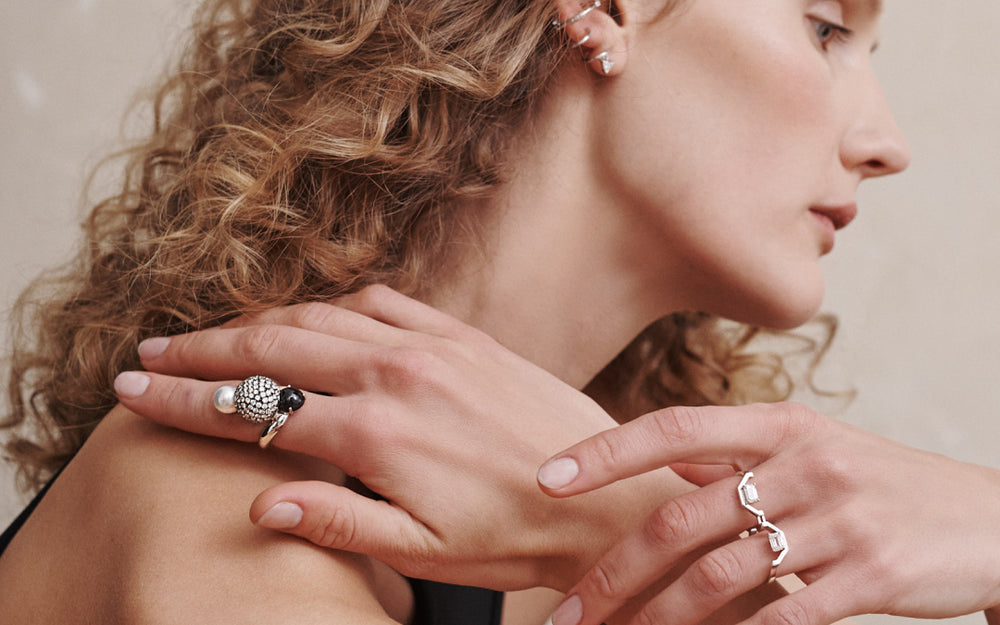 Authenticity Guarantee
Having partnered with Global Luxury brands and Authorized Retailers for over 20 years, we have access to best in class inventory. ShopWorn guarantees all products are authentic and never previously owned.